Picture of April
/ Bild des Monats April
Setting of seedlings
/ Menschen bei der Aussaat (Kamerun)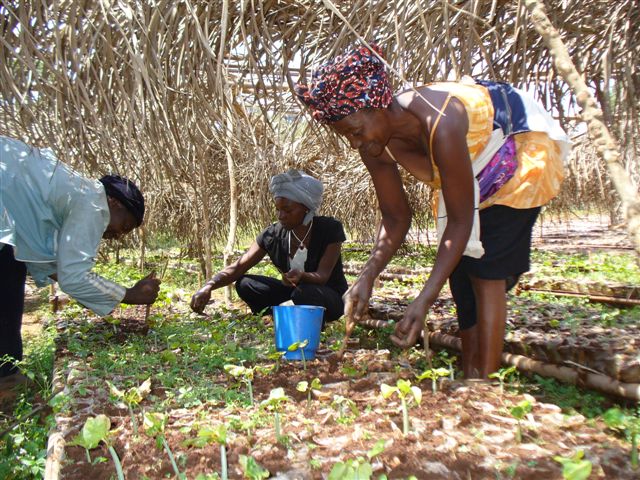 Target/ Ziel

To pioneer the use of biofuels in Cameroon through the cultivation of non edible oil seeds "Jatropha curcas" . This plant can combat desertification, recultivates barren soils, prevents soil erosion and produces seeds with up to 35% oil content.

Our task is to cultivate Jatropha on decentralised, organic managed, plantation areas. Organic managed means no fire farming, no chemical furtilisers and no fences because of the traditional Nomads and residens who still use this area. These people are fully involved in the project. This project brings an additional Income for the residents and benefits the complete enviroment.

Wir kultivieren in Kamerun eine Pflanze mit dem Namen Jatropha curcas "Purkiernuss". Diese Pflanze ist in der Lage einer Wüstenbildung "Desertifikation" vorzubeugen und gleichzeitig mit den Wurzeln erosionshemmend zu wirken.
Dabei wird weder Düngung, Brandrodung noch Einzäunung des uns zur Verfügung gestellten Landes angewendet. Wir bevorzugen einen Mischfruchtanbau bei dem die biologischen Prozesse im Einklang mit den natürlichen Gegebenheiten stehen.

Wir zeigen, dass Nahrungsmittel- und Energie-Produktion durchaus in Einklang zu bringen sind.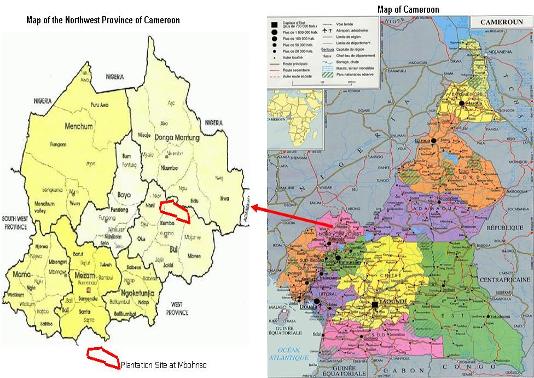 Our Vision/Unsere Vision

To succesfully cultivate jatropha on large scale decentralised plantation areas in Cameroon and beyond.
Jatropha Öl kann in modifizierten Dieselmotoren wie Generatoren umweltgerecht verwendet.
Damit stellt Jatropha Öl zusammen mit anderen Energieformen eine umweltfreundliche Alternative zu fossilem Rohöl dar.
The concept

/

Das Konzept